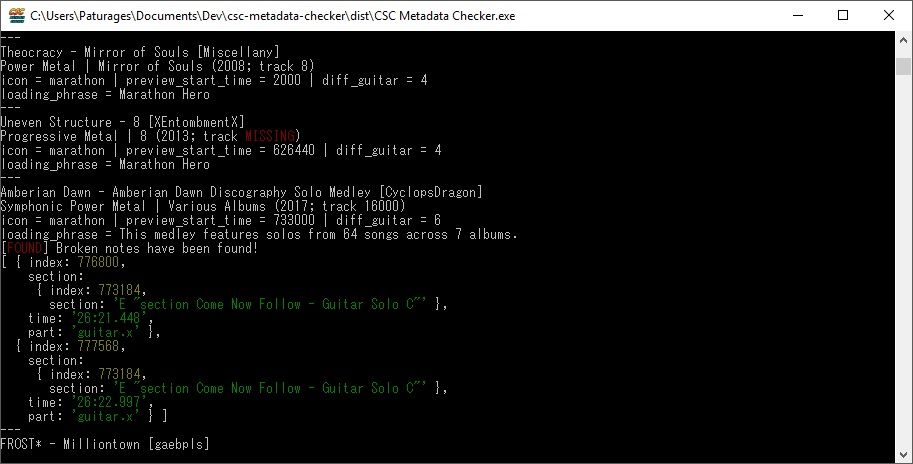 CSC Metadata Checker scans metadata and detects problems in charts made for Clone Hero. Particularly useful to double-check your own folder of charts for broken notes, missing metadata or other discrepancies, or if you happen to be a setlist organizer, do exactly that for your own setlist.
CSC Metadata Checker was, in fact, premiered internally among Custom Songs Central following broken note findings in Marathon Hero. It started as just a broken note scanner, but metadata checking was added prior to Redemption Arc's release. In consequence, Redemption Arc is one setlist on which CSC Metadata Checker was used!
It leverages .chart, .mid and .ini parsers from chorus, therefore tested on tens of thousands of charts, to gather useful information and deliver it to you, the user.
How to use it?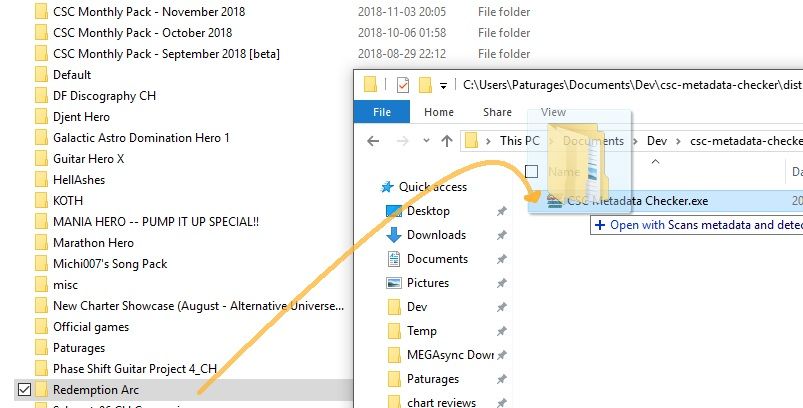 It works just like MIDIFix: just drop a song folder you want to check on the executable, and watch the magic happen.